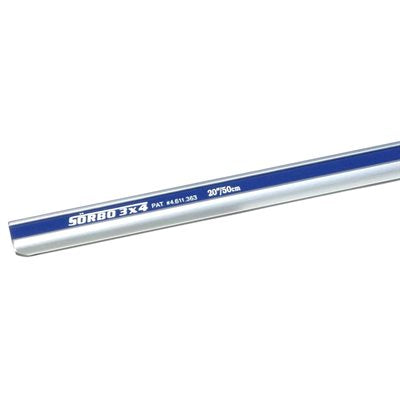 Sorbo Quick Silver Channel
Sorbo 3X4 channels are made of a lightweight, heavy-duty aluminum. 
Allows you to use longer length channels with greater accuracy and control.
The Sorbo 3X4 Quick Silver Channels feature 40-degree tapered ends with end clips.
Each channel comes with one rubber squeegee blade already installed. 
Handle sold separately.
The best sold model of the SORBO channel line.
Works with
Sorbo handle
or
Ninja handle.